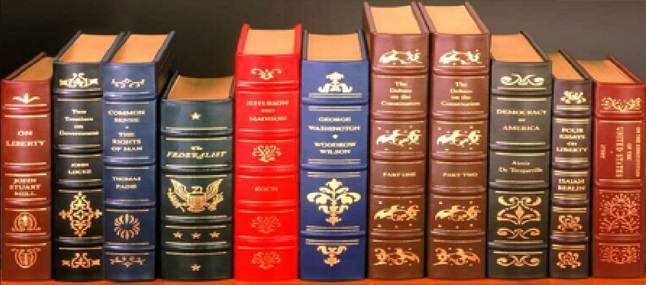 Palladium Press ( formerly known as Odysseus Editions ) Was a publisher of fine leather bound volumes for the National Rifle Association. The books they produced are as high in quality and beauty as any other publisher. The Firearms classics library display the same characteristics as Easton Press titles and are produced in full leather. Below are many of the other wonderful features...
• 22 karat gold accents and lettering.
• Printed with acid neutral pages that are thread sewn, not glued together.
• Gold gilded page edges to further protect the pages.
• A silk page marker sewn into the binding.
• Raised spine bands that give each volume that distinctive antique look.
• Lustrous silk moiré end papers.

Unfortunately, in 2016 the Palladium Press website was shut down and subscriptions were ended.


The Firearms Classics Library is bound with full genuine leather and silk moiré end sheets. The Library of American Freedoms and Frontier Classics have been bound with bonded leather and decorative paper end sheets.


Palladium Press Book Series:


The Palladium Press offered very specialized book series similar to the Gryphon Editions. As the official publisher for the National Rifle Association, the Palladium Press series focused on classic titles of firearms, frontier and American history topics.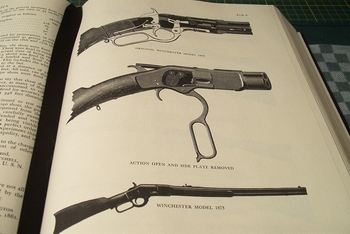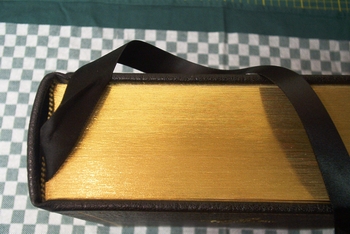 The Firearms Classics Library is bound with full genuine leather and silk moiré end sheets. The Library of American Freedoms and Frontier Classics have been bound with bonded leather and decorative paper end sheets.Other individual books and series published by the
Palladium Press included:
Lefty Kreh's Little Library of Flyfishing
District of Columbia v. Heller
Second Amendment Primer
Bill of Rights Primer
American Freedoms Primer
Marksmanship Primer
Christianity Primer