No library or collection room is complete without decorative framed tributes about your favorite topics and autographed by notable personalities.



We at Leather Bound Treasure are a trusted dealer of autographed framed tributes to famous people and topics. We always use nothing but the highest quality materials and craftsmanship in the construction of each framed tribute. All autographs are certified 100% authentic and guaranteed. Features included in all framed tributes are high quality digital images and photographs, professional double layered bevel cut matt boards, UV protection glass and the highest quality wood frames with beautiful stain or gold gilt finishes. The design and layout of each tribute is chosen with the most careful consideration to detail.You can rest assured that your framed tribute will be a treasured part of any decor for generations!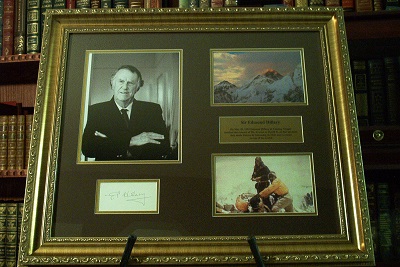 Framed Tributes by Category: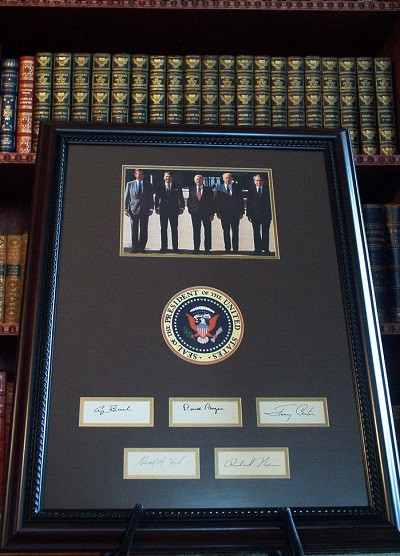 Availability is on a first come bases because most tributes are a unique and one of a kind product. We also provide links the third party sellers of similar framed signed tributes when the original is no longer available on our website. Sorry but we do not accept requests for custom framed and autographed tributes to a specific person or topic.