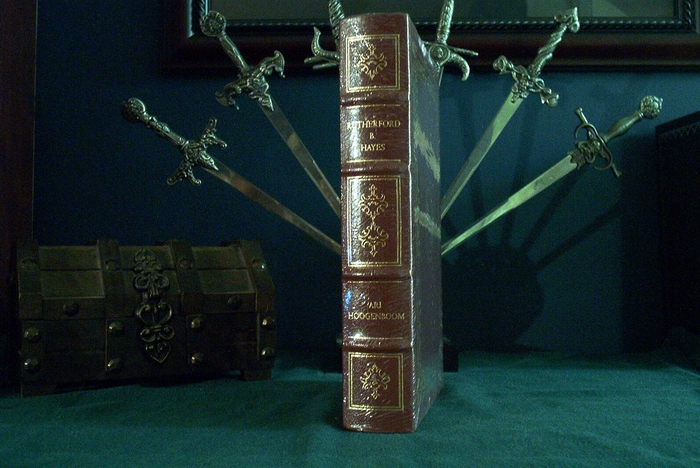 Easton Press books:
Rutherford Hayes: Statesman of Reunion - H. J. Eckenrode - 1988
Rutherford Hayes: Warrior and President - Ari HoogenBoom - 1996
President Rutherford B. Hayes

Rutherford Birchard Hayes (1822 - 1893), nineteenth President of the United States, born in Delaware, Ohio, and educated at Kenyon College and Harvard Law School. He was admitted to the Ohio bar in 1845. After practicing law for several years at lower Sandusky (now Fremont), he moved in 1850 to Cincinnati, where he became a prominent lawyer. He was active in 1856 in the first Presidential campaign conducted by the Republican Party. From 1858 until 1861 he served as city solicitor of Cincinnati. Following the outbreak of the Civil War, he was commissioned a major in the Union Army. He served with distinction throughout the war, rising to the rank of colonel in 1862 and brigadier general in 1864. In 1862 he was brevetted a major general. His distinguished war record gave him a popular reputation in his home State; and in 1864, while still in the army he was nominated and elected a United States representative from Ohio, on the Republican ticket. Re-elected in 1886, he remained in Congress until November, 1867, when he was elected Governor of Ohio. In 1876, while serving his third term as Governor, Rutherford Hayes was nominated by the Republican Party as its candidate for President of the United States. Samuel J. Tilden received the nomination for the Democratic Party. The election was closely contested and the electoral votes of several States were challenged in Congress, which established a commission to adjudge the contest returns, the commission rejected Tilden's claims and Rutherford Hayes won by a majority of one electoral vote, the count was 185 to 184.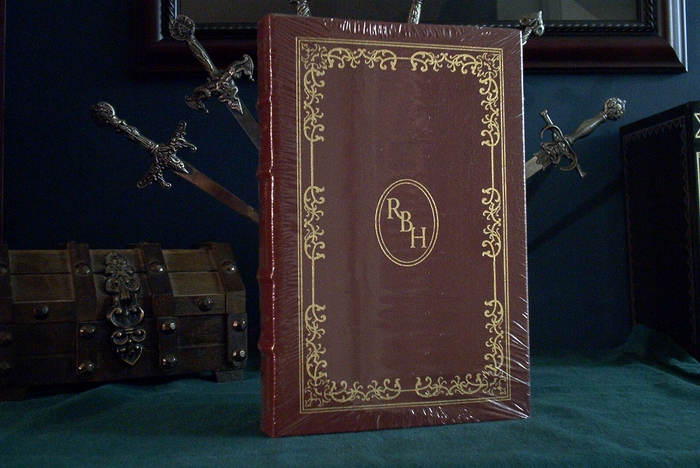 The Rutherford B. Hayes' administration pursued a conciliatory policy toward the defeated Confederate States; because President Rutherford Hayes withdrew the Federal occupation troops from the South, he incurred the hostility of many Republicans. His advocacy of civil service reform also antagonized various Republican Politicians. In fiscal affairs, he endorsed the resumption of specie payments by the Government, and recommended that Government bonds be paid in gold. After his first term expired, President Rutherford B. Hayes retired to private life.