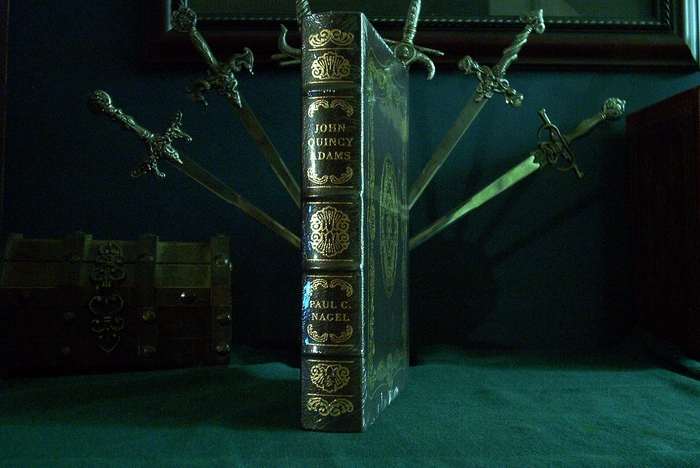 John Quincy Adams Biography - 2 volumes - Samuel Flagg Bemis - 1987
Vol. 1 - The foundation of American foreign policy
John Quincy Adams A public Life, A Private Life - Paul C. Nagel - 2000
President John Quincy Adams biography
Adams, John Quincy (1767-1848), sixth President of the United States, son of John Adams, second President of the United States, born in Braintree ( now Quincy ), Mass., and educated at Harvard College. In 1778 at the of eleven, John Quincy Adams was taken abroad by his father, when the latter visited Paris on a diplomatic mission; three years later, after brief periods of study in Paris, Amsterdam, and Leidan, the youth became private secretary to the American jurist Francis Dana, then United States minister to Russia. Dana was not received by the Russian government, and Adams rejoined his father in Paris, where he served in a secretarial capacity to the American commissioners who were negotiating of peace with Great Britain. At the conclusion of this mission, the elder Adams became the first United States minister to England, while John Quincy returned to America to enter Harvard. After his graduation, he studied law, and was admitted to the bar in 1790. His unusual opportunities and training were soon recognized. In 1794 President George Washington appointed him minister to Holland, and he subsequently filled diplomatic posts in Portugal and Prussia. After his return to the United States in 1801 he engaged more actively in politics; in 1802 he was elected to the Massachusetts legislature, and in 1803 to the United States Senate.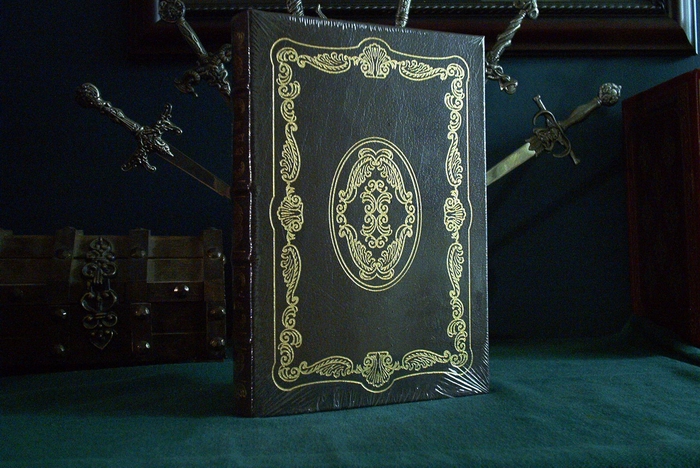 John Quincy Adams and the Union by Samuel Flagg Bemis
The second volume, resting like the first on full and unrestricted access to the Adams Family archives, concludes Professor Bemis's basic biography of John Quincy Adams. It covers the "Second Career" of this remarkable statesman and many-sided personality: his election as sixth president of the United States, his program of Liberty with Power, his defeat by Andrew Jackson, the trials of his private life, his return to a humble seat in the House of Representatives from the Plymouth District of Massachusetts, his seventeen-year struggle there for the Union in the great sectional controversy over slavery, and his dramatic death on the floor of the House while protesting the decoration of generals who had won the War with Mexico.

In this American Study, Samuel Flagg Bemis has combined the canons of historical scholarship with the interest of the novelist and the insight of the psychologist.


John Quincy Adams A public Life, A Private Life by Paul C. Nagel
Nagel probes deeply into the psyche of this cantankerous, misanthropic, erudite, hardworking son of a former president whose remarkable career spanned many offices: minister to Holland, Russia, and England, U.S. senator, secretary of state, president of the United States (1825-1829), and, finally, U.S. representative (the only ex-president to serve in the House). On the basis of a thorough study of Adams' seventy-year diary among a host of other documents, the author gives us a richer account than we have yet had of JQAs life, his passionate marriage to Louisa Johnson, his personal tragedies (two sons lost to alcoholism), his brilliant diplomacy, his recurring depression, his exasperating behavior and shows us why in the end, only Abraham Lincoln's death evoked a greater outpouring of national sorrow in nineteenth-century America. We come to see how much Adams disliked politics and hoped for more from life than high office; how he sought distinction in literary and scientific endeavors, and drew his greatest pleasure from being a poet, critic, translator, essayist, botanist, and professor of oratory at Harvard; how tension between the public and private Adams vexed his life; and how his frustrations kept him masked and aloof (and unpopular).