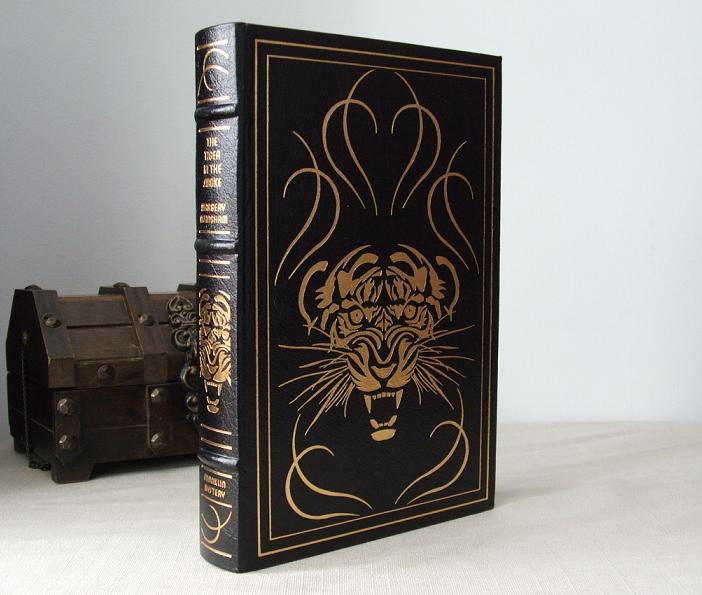 Franklin Library Margery Allingham books:
The Tiger in the Smoke - Library of Mystery Masterpieces -1990
A fog is creeping through the weary streets of London so too are whispers that the Tiger is back in town, undetected by the law, untroubled by morals. And the rumors are true: Jack Havoc, charismatic outlaw, knife-wielding killer, and ingenious jail-breaker, is on the loose once again.

As Havoc stalks the smog cloaked alleyways of the city, it falls to Albert Campion to hunt down the fugitive and put a stop to his rampage before it's too late . . .
"Mourning is not forgetting,' he said gently, his helplessness vanishing and his voice becoming wise. 'It is an undoing. Every minute tie has to be untied and something permanent and valuable recovered and assimilated from the knot. The end is gain, of course. Blessed are they that mourn, for they shall be made strong, in fact. But the process is like all other human births, painful and long and dangerous."