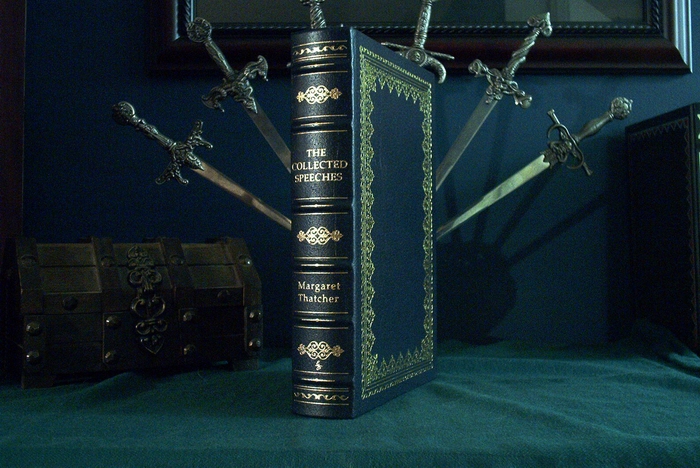 Easton Press Margaret Thatcher books:
The Downing Street Years - signed edition - 1993
The Path to Power - signed edition - 1995
Collected Speeches of Margaret Thatcher - signed edition - 1998
Statecraft: Strategies for a Changing World - signed edition - 2002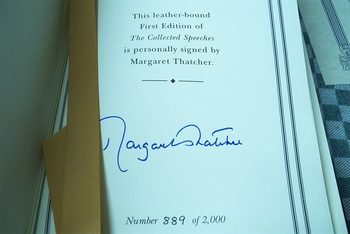 Collected Speeches of Margaret Thatcher
By the time she stepped down in 1990, Margaret Thatcher had become one of her generation's outstanding political leaders, and perhaps the most powerful woman in the world. Possessing an iron will, she matched words with action in confronting the crises of the day in economic affairs, in the Falklands War, in Northern Ireland, in the great twilight struggle of the Cold War and finally in Europe. Under her leadership, Britain broke out of its decline and self-doubt to emerge once more as a major player on the international stage. Margaret Thatcher put intense effort into her major speeches. As a result, they are uniquely revealing of how she developed that clear vision which would transform Britain and help shape international politics in the late 20th century. They begin with the speeches she made as part of her campaign to mold the ideas of the Conservative Party in Opposition. They continue with the famous addresses in which she expressed her convictions as prime minister and include recent lectures in which she gives her current, and controversial, thoughts about the world today.

This book of speeches is an essential companion volume to the two books of Margaret Thatcher's memoirs, as well as a masterly study of one of the great political figures of our time.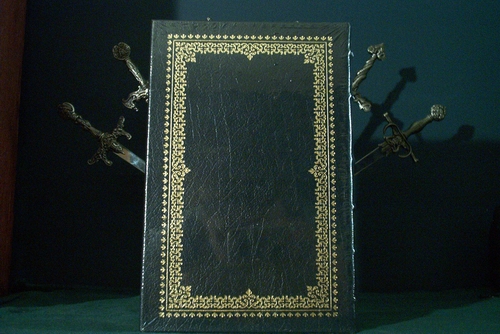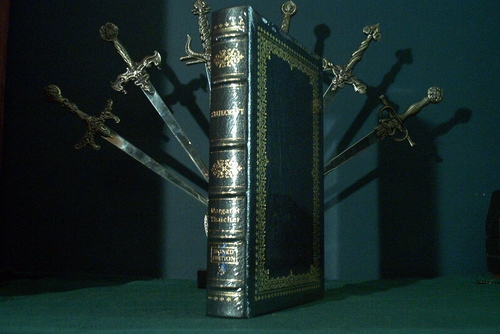 Statecraft: Strategies for a Changing World
I wanted to write one more book and I wanted it to be about the future.Few leaders have stood on the brink of change to the extent of former British prime minister Margaret Thatcher. Now this commanding world figure draws upon her unrivaled political experience to comment on the threats that democracy faces at the dawn of the new millennium and on the role that Western powers should play in the world's hot spots, especially in the aftermath of September 11, 2001.
The Downing Street Years
This first volume of Margaret Thatcher's memoirs encompasses the whole of her time as Prime Minister - the formation of her goals in the early 1980s, the Falklands, the General Election victories of 1983 and 1987 and, eventually, the circumstances of her fall from political power. She also gives frank accounts of her dealings with foreign statesmen and her own ministers.


The Path to Power
In her international bestseller, The Downing Street Years, Margaret Thatcher provided an acclaimed account of her years as Prime Minister. This second volume reflects on the early years of her life and how they influenced her political career.