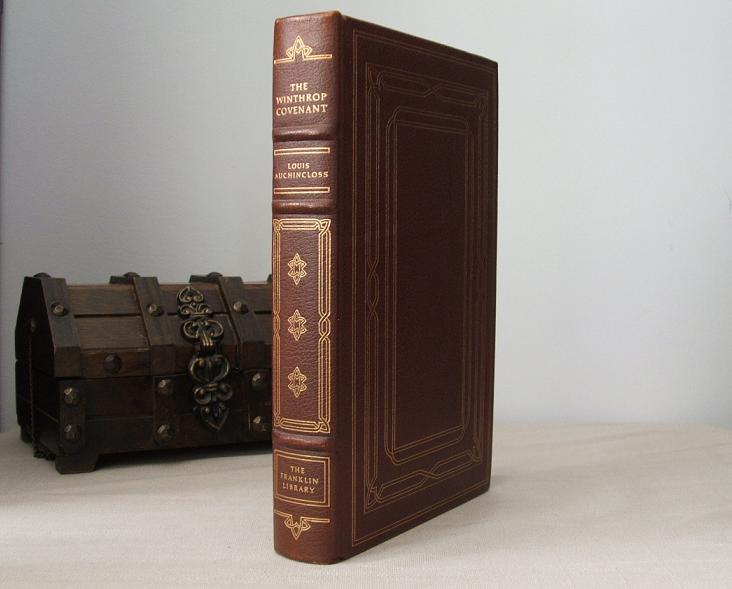 Franklin Library Louis Auchincloss books:
Diary of a Yuppie - signed first edition - 1986
Exit Lady Masham - signed first edition -1983
The Rector of Justin - signed limited edition - 1977
The Winthrop Covenant - limited first edition -1976



Diary of a Yuppie
Bob Service, the protagonist of this deft and chilling novel of contemporary ambition and greed, is a thirty-two-year-old crack lawyer with blood as cold and clear as a five-dollar martini. Bob's god is power and his morals are ever tempered by expediency. His goals far exceed an imminent partnership in a big New York law firm.
Bob's "perfect' marriage to the graceful and intelligent Alice is no match for the ardor of his corporate drive. And it certainly pales beside his explosive affair with Sylvia, whose naked ambition matches his own and whose social connections provide the ultimate bridge to the pinnacles of success.
How Bob Service marches toward his fate while trampling on his associates and crippling his marriage forms the plot of this fast-paced novel about modern mores and life on the fast track of the big law firms. Office intrigue and duels for power rival anything that Machiavelli could have conjured up. And in Louis Auchincloss's hands, it all has an unnervingly authentic ring.
Louis Auchincloss began his law career at a Wall Street firm after attending Yale and the University of Virginia Law School. He is a member of the National Institute of Arts and Letters and president of the Museum of the City of New York. This is his thirty-eighth book, the most recent being The Book Class and Honorable Men.


Exit Lady Masham
In this witty historical novel by the author of Watchfires , a poor woman joins the eighteenth-century court of Queen Anne and ends a war.

On the Continent, John Churchill, Duke of Marlborough, is laying waste to the lowlands in a bloody combat with Louis XIV. Meanwhile at the British court, Queen Anne, aging, ill, and surrounded by sycophants, is coping with the intrigues of those who wish to promote Marlborough's dangerous ambitions. Chief among the plotters is his headstrong wife (and court favorite), Sarah Churchill.

Into this tense and steamy environment comes young Abigail Hill, Sarah's impoverished cousin. Sarah has arranged for her to be a maid to the Queen. But Abigail will discover that she has been marked by destiny for a special mission, which is nothing less than to bring to a halt a destructive world war. How she accomplishes this is the subject of this unusual but historically justified tale . . .

The drama of court life and high politics, the growing antagonism between Sarah and Abigail, and an engaging cast of characters make for a lively narrative. And the portrait of Queen Anne is a tour de force that lends further depth to this vivid and engaging book.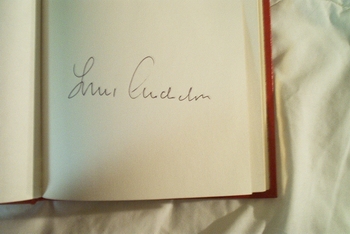 The Rector of Justin
Regarded as one of Louis Auchincloss's most accomplished novels, The Rector of Justin centers on Frank Prescott, the founder of an exclusive school for boys. Eighty years of his life unfold through the observations of six narrators, each with a unique perspective on the man, his motivations, and the roots of his triumphs and failings.


The Winthrop Covenant
The Winthrop Covenant is a collection of nine stories, thematically related and arranged chronologically from 1630 to 1970s. They are designed to trace, by the use of fiction and dramatized history, the rise and fall of the Puritan ethic in New York and New England. The characters of the stories are different members of the Winthrop family but only John and Wait Still are modeled on actual persons.