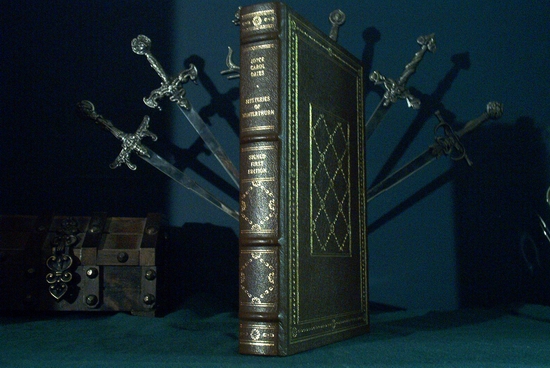 Easton Press Joyce Carol Oates books:
Them - signed modern classic - 2002
My Heart Laid Bare - signed first edition ( numbered 1100 copies ) - 1998
A Widow's Story - signed first edition - 2011
Franklin Library Joyce Carol Oates books:
Them - signed limited edition - 1979
Bellefleur - limited first edition ( not signed ) - 1980
Mysteries of Winterthurn - signed first edition - 1984
Marya: A life - signed first edition - 1986
You must remember this - signed first edition - 1987
Foxfire Confessions of a Girl Gang - signed first edition - 1993
Will you always Love me? - signed first edition - 1996
Broke Heart Blues - signed first edition - 1999
Blonde - signed first edition - 2000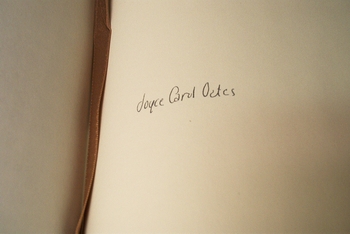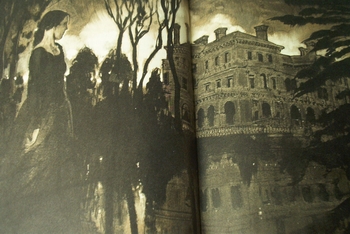 Mysteries of Winterthurn
In Mysteries of Winterthurn, the brilliant young detective-hero Xavier Kilgarvan is confronted with three baffling cases "The Virgin in the Rose-Bower," "The Devil's Half-Acre," and "The Blood-Stained Gown" that tax his genius for detection to the utmost, just as his forbidden passion for his cousin Perdita becomes an obsession that shapes his life.

"Exactly why Mysteries of Winterthurn, or more specifically, the youthful detective hero Xavier Kilgarvan remains so close to my heart is something of a mystery to me. It must be that Xavier, the painstaking, often frustrated, balked, discouraged and depressed amateur detective so misunderstood by his public, is a self-portrait of a kind: after Xavier has achieved a modicum of fame, or notoriety, in his 'hazardous' profession, he comes to feel that his public image is terribly misleading, since the public can have no awareness of the 'painstaking labor, the daily and hourly "grind," of the detective's work: and is woefully misled as to the glamorous ease with which mysteries are solved' as novels may appear, at a distance, to be 'easily' written if the novelist has a reputation for being prolific." - Joyce Carol Oates, from the Afterword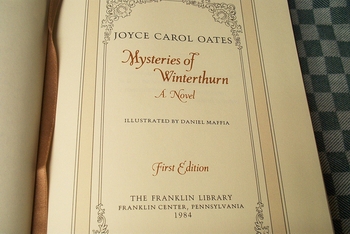 Them
Joyce Carol Oates' Wonderland Quartet comprises four remarkable novels that explore social class in America and the inner lives of young Americans. As powerful and relevant today as it on its initial publication, them chronicles the tumultuous lives of a family living on the edge of ruin in the Detroit slums, from the 1930s to the 1967 race riots. Praised by The Nation for her "potent, life-gripping imagination," Oates traces the aspirations and struggles of Loretta Wendall, a dreamy young mother who is filled with regret by the age of sixteen, and the subsequent destinies of her children, Maureen and Jules, who must fight to survive in a world of violence and danger.

Them is the third novel in the Wonderland Quartet. The books that complete this acclaimed series are A Garden of Earthly Delights, Expensive People, and Wonderland.


Bellefleur
A wealthy and notorious clan, the Bellefleurs live in a region not unlike the Adirondacks, in an enormous mansion on the shores of mythic Lake Noir. They own vast lands and profitable businesses, they employ their neighbors, and they influence the government. A prolific and eccentric group, they include several millionaires, a mass murderer, a spiritual seeker who climbs into the mountains looking for God, a wealthy noctambulist who dies of a chicken scratch.


Marya
Successful author and famous intellectual Marya Knauer did not always occupy such a secure and comfortable position in life. Her memories of her childhood in Innisfail, New York are by turns romantic and traumatic. The early violent death of her father and abandonment by her mother have left her with a permanent sense of dislocation and loss. After decades apart, Marya becomes determined to find the mother who gave her away. In searching for her past, Marya changes her present life more than she could ever have imagined. Vividly evoking the natural beauty of rural upstate New York, and the complex emotions of a woman artist, Marya: A Life is one of Joyce Carol Oates's most deeply personal and fully-realized novels.


You Must Remember This
An epic novel of an American family in the 1950s proves the tender division between what is permissible and what is taboo, between ordinary life and the secret places of the heart.


Foxfire Confessions of a Girl Gang
The time is the 1950s. The place is a blue-collar town in upstate New York, where five high school girls are joined in a gang dedicated to pride, power, and vengeance on a world they never made - a world that seems made to denigrate and destroy them.

Foxfire is Joyce Carol Oates' strongest and most unsparing novel yet...an often engrossing, often shocking evocation of female rage, gallantry, and grit. Here, then, are the Foxfire chronicles - the secret history of a sisterhood of blood, a haven from a world of lechers and oppressors, marked by a liberating fury that burns too hot to last.

It is the story of Maddy Monkey, who writes it...of Goldie, whose womanly body masks a fierce, explosive temper...of Lana, with her Marilyn Monroe hair and packs of Chesterfields...of timid Rita, whose humiliation leads to the first act of Foxfire revenge. Above all, it is the story of Legs Sadovsky, with her lean, on-the-edge, icy beauty, whose nerve, muscle, hate, and hurt make her the spark of Foxfire, its guiding spirit, its burning core. At once brutal and lyrical, this is a careening joyride of a novel charged with outlaw energy and lit by intense emotion.

The story moves over the years from the first eruption of adolescent anger at sexual abuse to a shared life financed by luring predatory men into traps baited with sex. But then the gang's very success leads to disaster as Foxfire makes a last tragic stand against a society intent on swallowing it up. Yet amid scenes of violence, sexual abuse, exploitation, and vengeance lies this novel's greatest power: the exquisite, astonishing rendering of the bonds that link the girls of Foxfire together especially that between Maddy, the teller of the tale, and Legs, whose quintessential strength and bedrock bravery make her one of the most vivid and vital heroines in modern fiction.


Will You Always Love Me?
Obsession with loss, fear of betrayal, and sudden violence plague the characters who inhabit Oates' haunting fiction. Twenty-four stories take readers from inner cities to isolated backwaters, as Oates displays the full range of her imaginative powers in a collection that shocks, provokes, and astounds with its unexpected turns of events and their profound commentary on the human condition.


Broke Heart Blues
John Reddy Heart came to Willowsville, New York, driving a salmon-colored Cadillac Bel Air and sitting on three Las Vegas phone books; he was eleven years old. From that day on, as John, his seductive mother, addled grandfather, and younger siblings settled into one of the town's most beautiful homes, John Reddy Heart would become legendary as a rebel, a heartthrob, and an outlaw. In this uproarious epic novel from one of our most gifted contemporary storytellers, the ballad of John Reddy Heart his rise, fall, and second ascent into the realm of myth is sung by a chorus of Willowsville voices who find in him their savior, scapegoat, dream lover, and confessor. Broke Heart Blues may be the most entertaining novel yet from Joyce Carol Oates: razor-sharp satire that holds a mirror up to America's obsession with celebrity.


Blonde
In her most ambitious work to date, Joyce Carol Oates boldly reimagines the inner, poetic, and spiritual life of Norma Jeane Baker the child, the woman, the fated celebrity and idolized blonde the world came to know as Marilyn Monroe. In a voice startlingly intimate and rich, Norma Jeane tells her own story of an emblematic American artist intensely conflicted and driven who had lost her way. A powerful portrait of Hollywood's myth and an extraordinary woman's heartbreaking reality, Blonde is a sweeping epic that pays tribute to the elusive magic and devastation behind the creation of the great twentieth-century American star.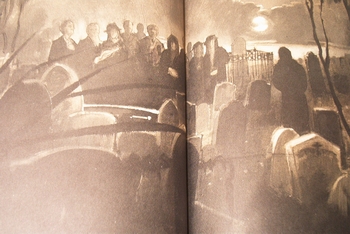 My Heart Laid Bare
Chronicles the endeavors of the Licht family a clan of cheats, murderers, and con men--from the late eighteenth century through the 1930s, and details the moral consequences of their crimes and transgressions.


A Widow's Story
Unlike anything Joyce Carol Oates has written before, A Widow's Story is the universally acclaimed author's poignant, intimate memoir about the unexpected death of Raymond Smith, her husband of forty-six years, and its wrenching, surprising aftermath. A recent recipient of National Book Critics Circle Ivan Sandrof Lifetime Achievement Award, Oates, whose novels (Blonde, The Gravedigger's Daughter, Little Bird of Heaven, etc.) rank among the very finest in contemporary American fiction, offers an achingly personal story of love and loss. A Widow's Story is a literary memoir on a par with The Year of Magical Thinking by Joan Didion and Calvin Trillin's About Alice.