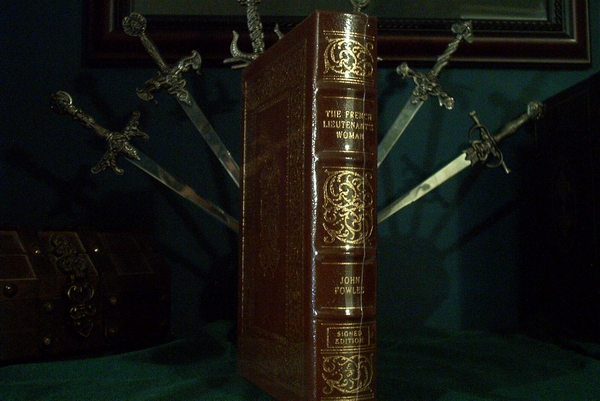 Easton Press John Fowles books:
The French Lieutenant's Woman - signed modern classic - 1999
Franklin Library John Fowles books:
The French Lieutenant's Woman - signed limited edition - 1979
The Collector - signed limited edition - 1982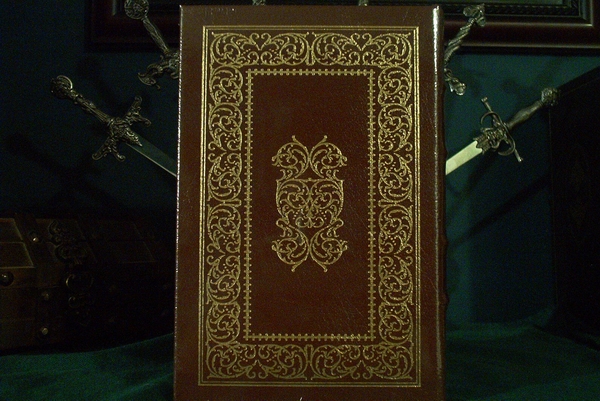 The French Lieutenant's Woman
The scene is the village of Lyme Regis on Dorset's Lyme Bay..."the largest bite from the underside of England's out-stretched southwestern leg." The major characters in the love-intrigue triangle are Charles Smithson, 32, a gentleman of independent means & vaguely scientific bent; his fiancée, Ernestina Freeman, a pretty heiress daughter of a wealthy & pompous dry goods merchant; & Sarah Woodruff, mysterious & fascinating...deserted after a brief affair with a French naval officer a short time before the story begins. Obsessed with an irresistible fascination for the enigmatic Sarah, Charles is hurtled by a moment of consummated lust to the brink of the existential void. Duty dictates that his engagement to Tina must be broken as he goes forth once again to seek the woman who has captured his Victorian soul & gentleman's heart.
The Collector
Withdrawn, uneducated and unloved, Frederick collects butterflies and takes photographs. He is obsessed with a beautiful stranger, the art student Miranda. When he wins the pools he buys a remote Sussex house and calmly abducts Miranda, believing she will grow to love him in time.