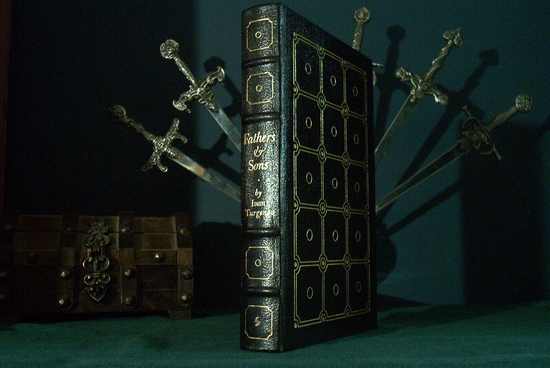 Easton Press Ivan Turgenev books:
The Torrents of Spring - 1961
Fathers and Sons - 1977
Franklin Library Ivan Turgenev books:
First Love and other tales - Collected Stories of the World's Greatest Writers - 1978
Fathers and Sons - 100 Greatest Books of All Time - 1981
Fathers and Sons - World's Best Loved Books - 1983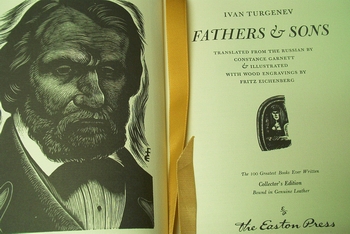 Ivan Turgenev biography
Ivan Turgenev (1818 - 1883) was a Russian author who was born in Orel. He was educated at the University of Moscow, University of St. Petersburg, and the University of Berlin. Following his time in Berlin Ivan Turgenev returned to St. Petersburg in 1840. It was at this time that he began to protest against the mistreatment of serfs in Russia. Much of his later works exhibit his passion for this cause. While working as a government clerk he began to devote increasingly more time to writing, and in 1843 his first poem titled Parasha was published. Following his mother's death in 1850 he inherited the family fortune and released all of the serfs who had served his family.

In the following years Ivan Turgenev became more established in Russian literature, and much of his success can be attributed to the collection of short stories titled A Sportsman's Sketches. These were a series of stories about Russian peasant life during the period. Shortly after his early success as an author Ivan Turgenev began to travel and live abroad. Eventually he settled near Paris, France, where he later died in 1883.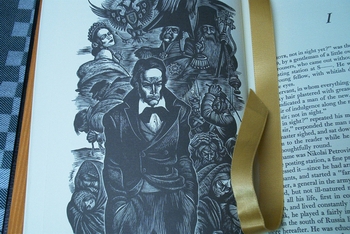 Throughout his career Ivan Turgenev formed relationships with many prominent authors of the period including Leo Tolstoy, Gustave Flaubert, and Fyodor Dostoyevsky. However his relationship with Fyodor Dostoyevsky was often bitter. His most famous novel is Fathers and Sons which highlights the manners of men in the 1860's through the character Bazarov. Among the many other short stories, plays, and novels by Ivan Turgenev are:
A Rash Thing to Do - 1843
The Diary of a Superfluous Man - 1850
A Month in The Country - 1850
The Provincial Lady - 1851
A Conversation on the Highway - 1851
A Sportsman's Sketches - 1852
Rudin - 1857
Fortune's Fool - 1857
Asya - 1858
A House of Gentlefolk - 1859
First Love - 1860
On the Eve - 1860
Fathers and Sons - 1862
Smoke - 1867
King Lear of the Steppes - 1870
Torrents of Spring - 1872
Virgin Soil - 1877
A Lear of The Steppes - 1880
The Song of Triumphant Love - 1881
Clara Milich - 1882
An Evening in Sorrento - 1882
The Mysterious Tales - 1883