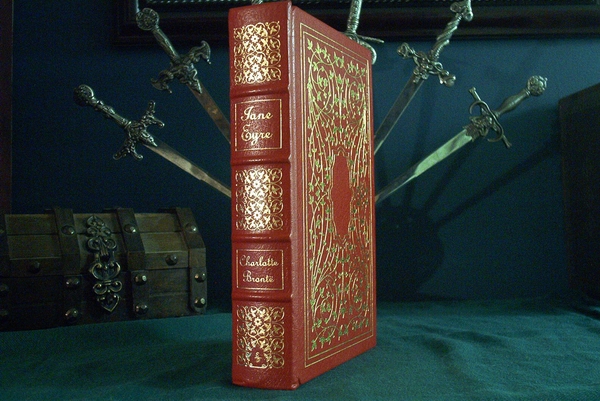 Easton Press Charlotte Brontë books:
Jane Eyre - 1978
Franklin Library Charlotte Brontë books:
Jane Eyre - World's Best Loved Books - 1980
Jane Eyre - 100 Greatest Books of All Time - 1981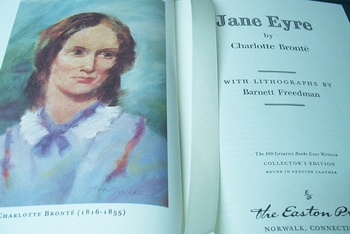 Charlotte Brontë biography

Charlotte Brontë (1816-55), Emily Jane (1818-48), and Anne (1820-49), English writers, known as the Brontë sisters, born in Thornton, Yorkshire. Their father was rector of Haworth in the Yorkshire moors, and the girls received their early education in his parsonage. Charlotte and Emily spent a year at a school for the daughters of clergymen, and the three sisters later attended Margaret Wooler's school for girls in Dewsbury. Subsequently Charlotte and Anne Brontë worked for a time as governesses. In 1842 Charlotte and Emily spent eight months in a school in Brussels, Belgium, where, in 1843, Charlotte taught English. All three Brontë sisters had been writing verses, each concealing her work from her sisters. In 1845 they became aware of each other's secret efforts and, in the following year brought out at their own expense a volume of their poems, under the pseudonyms Currer, Ellis, and Acton Bell. The book attracted little notice; only two copies were sold. Charlotte Brontë's novel Jane Eyre, containing a fictional account of her unhappy experience at the school for clergymen's daughters, was published in August, 1847, and met with immediate success. Emily Brontë's grim and tragic novel Wuthering Heights, set in the bleak Yorkshire moors, and Anne's partly autobiographical novel of her unpleasant experience as a governess, Agnes Grey, were both published in December 1847. Anne's second work, The Tenant of Wildfell Hall, appeared in 1848. Charlotte Brontë's novel Shirley (1849) was an idealized portrait of her sister Anne, and her Villette (1853) was based on her experiences in Brussels. The year before her death Charlotte married her father's curate, Arthur Bell Nicholls.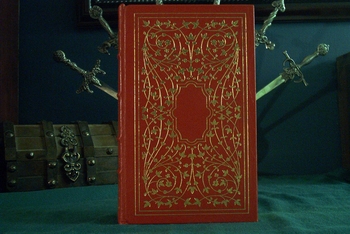 Orphaned into the household of her Aunt Reed at Gateshead, subject to the cruel regime at Lowood charity school, Jane Eyre nonetheless emerges unbroken in spirit and integrity.

She takes up the post of governess at Thornfield, falls in love with Mr. Rochester, and discovers the impediment to their lawful marriage in a story that transcends melodrama to portray a woman's passionate search for a wider and richer life than Victorian society traditionally allowed.

With a heroine full of yearning, the dangerous secrets she encounters, and the choices she finally makes, Charlotte Brontë's innovative and enduring romantic novel continues to engage and provoke readers.

Orphaned as a child, Jane has felt an outcast her whole young life. Her courage is tested once again when she arrives at Thornfield Hall, where she has been hired by the brooding, proud Edward Rochester to care for his ward Adèle. Jane finds herself drawn to his troubled yet kind spirit. She falls in love. Hard.

But there is a terrifying secret inside the gloomy, forbidding Thornfield Hall. Is Rochester hiding from Jane? Will Jane be left heartbroken and exiled once again?