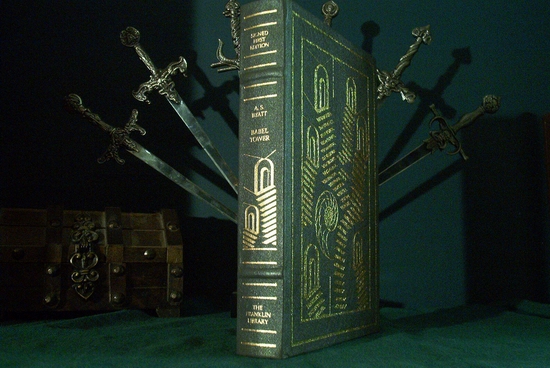 Easton Press A.S. Byatt books:
Possession - signed modern classic - 2004
Franklin Library A.S. Byatt books:
Angels and Insects - signed first edition - 1993
Babel Tower - signed first edition - 1996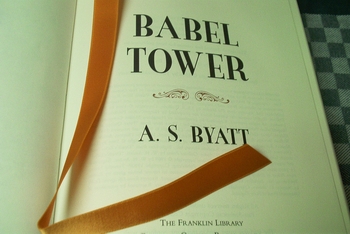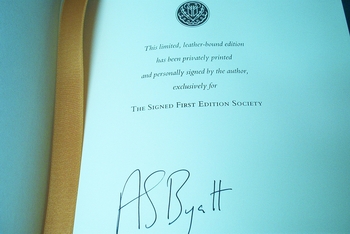 Babel Tower
Babel Tower follows The Virgin in the Garden and Still Life in tracing Frederica Potter, a lover of books who reflects the author's life and times. It centers around two lawsuits: in one, Frederica a young intellectual who has married outside her social set is challenging her wealthy and violent husband for custody of their child; in the other, an unkempt but charismatic rebel is charged with having written an obscene book, a novel-within-a-novel about a small band of revolutionaries who attempt to set up an ideal community. And in the background, rebellion gains a major toehold in the London of the Sixties, and society will never be the same.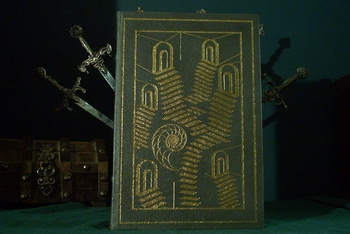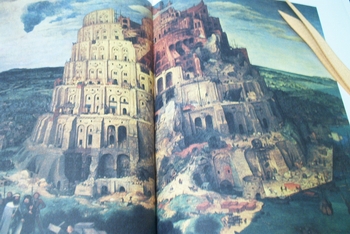 Possession
Winner of England's Booker Prize and the literary sensation of the year, Possession is an exhilarating novel of wit and romance, at once an intellectual mystery and a triumphant love story. It is the tale of a pair of young scholars researching the lives of two Victorian poets. As they uncover their letters, journals and poems, and track their movements from London to Yorkshire - from spiritualist séances to the fairy-haunted far west of Brittany what emerges is an extraordinary counterpoint of passions and ideas.