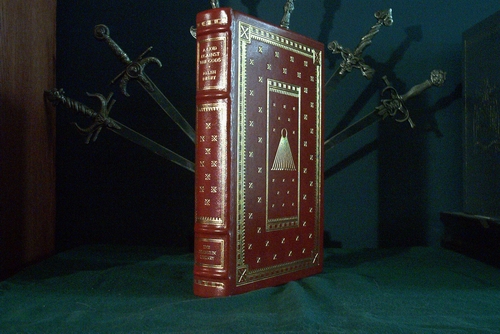 Easton Press Allen Drury books:
Advise and Consent - (not signed) - 1987

Franklin Library Allen Drury books:
A God Against the Gods - limited first edition (not signed) - 1976
Advise and Consent - Pulitzer prize classics (not signed) - 1976
Anna Hastings - limited first edition (not signed) - 1977
Advise and Consent - signed limited edition - 1977
A God Against the Gods - signed limited edition - 1981
The Hill of Summer - limited first edition (not signed) - 1981
Decision - signed first edition - 1983
A God against the Gods - Amarna series book 1
The sweeping chronicle of a great and tragic pharaoh who lost his throne for the love of a God.

In the glory of ancient Egypt, an epic of a royal family divided, bloody power ploys, and religious wars that nearly tore apart one of the greatest empires in human history.
The Royal House of Thebes - Supremely Powerful...Fatally Flawed...
Horemheb the bold and popular General who hungered for the sacred crown of the Pharaoh, and would do anything to make it his.
Tiye the Queen Mother and Great Wife who ruled Egypt for decades behind the facade of her husband's leadership. She had already lost one of her children to the merciless demands of power now she would have to sacrifice her beloved Akhenaten for the good of the Kingdom.
Nefertiti--the most beautiful woman in the world bred from birth to be the Pharaoh's devoted slave and follow him into whatever tortured obsession his restless mind conceived.
Akhenaten the dream-filled King of Egypt who dared to challenge the ancient order of his people and dethrone the jealous deities of his land for the glory of one, almighty God...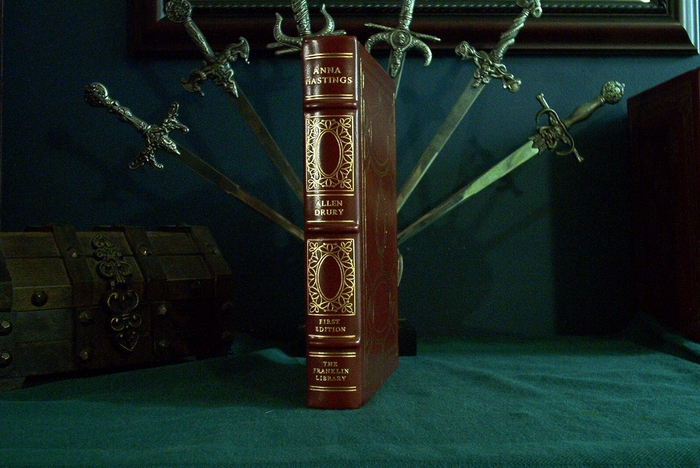 Anna Hastings: The Story Of A Washington Newspaperperson!
Anna Kowalczek comes to Washington D.C. for her first journalism job just as the United States is getting into World War II. She becomes friends with three other novice journalists, all of whom eventually become successful. Anna is not satisfied, however, she wants to start her own paper. To this end she marries Gordon Hastings, a rich senator from Texas. Using his money she begins building a communications empire. She persuades her friends to join her and over the years becomes an important force in the newspaper business. In the process, however, she loses her family and lets down her friends. "Anna Hastings" is the story of the rise of a driven woman to a position of power and an examination of the costs involved in getting there.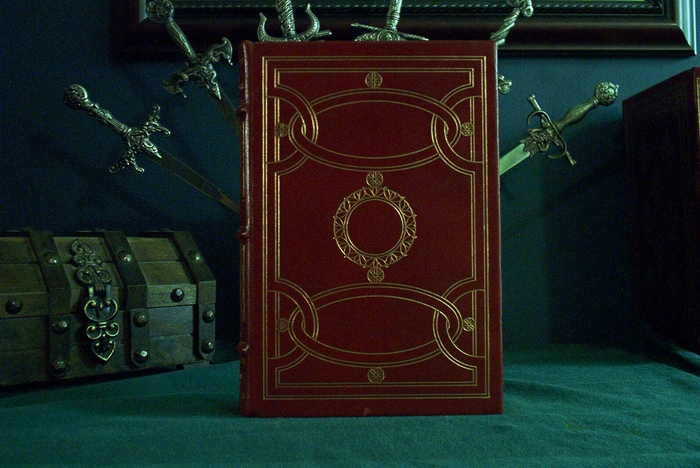 Advise and Consent
Advise and Consent is a study of political animals in their natural habitat and is universally recognized as The Washington novel. It begins with Senate confirmation hearings for a liberal Secretary of State and concludes two weeks later, after debate and controversy have exploded this issue into a major crisis.

Allen Drury's Advise and Consent is one of the high points of 20th Century literature, a seminal work of political fiction as relevant today as when it was first published. A sweeping tale of corruption and ambition cuts across the landscape of Washington, DC, with the breadth and realism that only an astute observer and insider can convey.

Allen Drury has penetrated the world's stormiest political battleground the smoke-filled committee rooms of the United States Senate to reveal the bitter conflicts set in motion when the President calls upon the Senate to confirm his controversial choice for Secretary of State. This novel is a true epic showing in fascinating detail the minds and motives of the statesmen, the opportunists, the idealists.

From a Senate old-timer's wily maneuvers, a vicious demagogue's blistering smear campaign, the ugly personal jealousies that turn a highly qualified candidate into a public spectacle, to the tragic martyrdom of a presidential aspirant who refuses to sacrifice his principles for his career never has there been a more revealing picture of Washington's intricate political, diplomatic, and social worlds. Advise and Consent is a timeless story with clear echoes of today's headlines.
Decision
An incisive, brilliantly dramatized behind-the-scenes look at the lives and work of the justices of the Supreme Court as they face a tangle of crucial issues stemming from an act of sabotage and assassination.