As entertaining as it is informative!

The book you should have on your coffee-table:

With more than 500 descriptions and illustrations, Charles Edward Chapel's exciting Guns of the Old West is the definitive chronicle of how Kentucky rifles, the fabled Sharps, Henrys, Derringers, Colts, Winchesters, and so many others found their place with Cowboys and Indians, Texas Rangers and rustlers. An exact facsimile of the renowned 1961 first edition.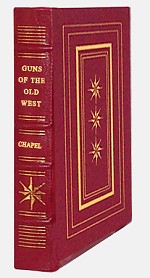 Chapel's celebrated work is a fascinating study of the legendary firearms that opened our Western frontier. All of the frontier firearms are meticulously described and illustrated, along with colorful anecdotes of the larger-than-life characters who carried them into the pages of American legend.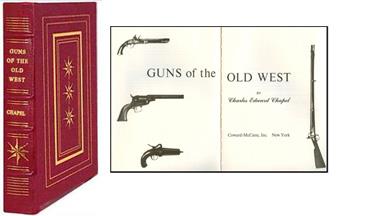 Illustrated with more than 500 photographs, this is the definitive book on the firearms that opened the American frontier. Guns of the Old West is an exact facsimile of the famed 1961 first edition, with the added dimensions of a text meticulously printed on acid-free paper and then encased in a binding of luxurious imported materials. If ever a book could be called "estate quality," this is the one!